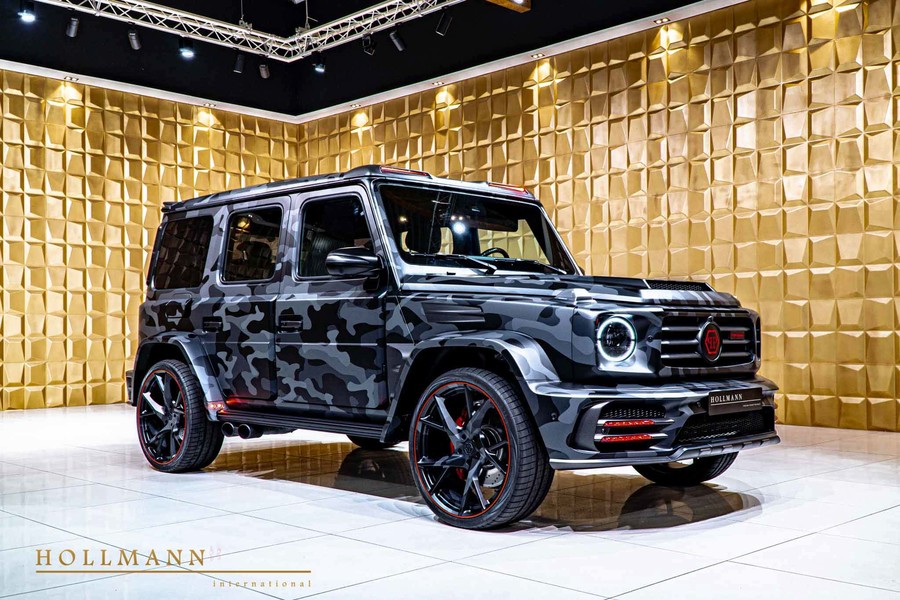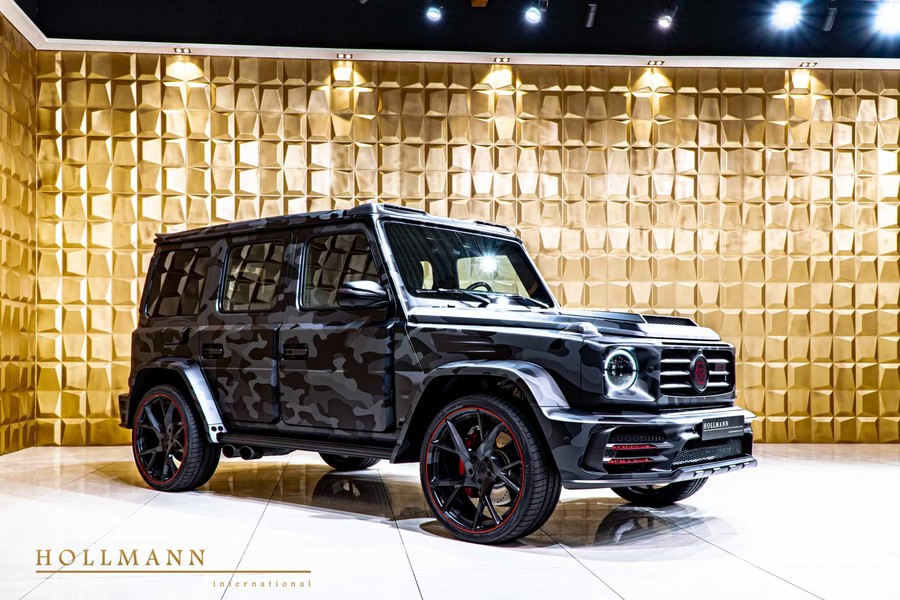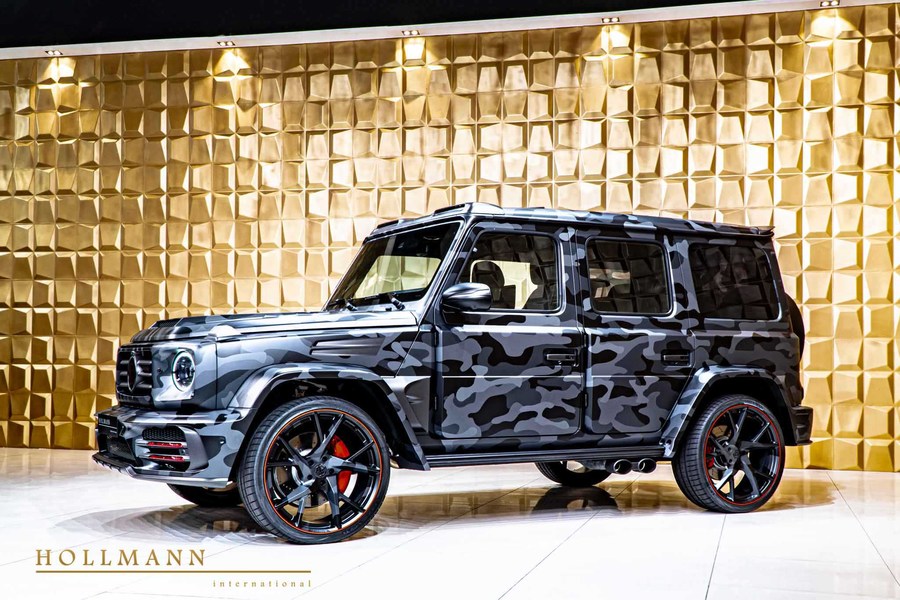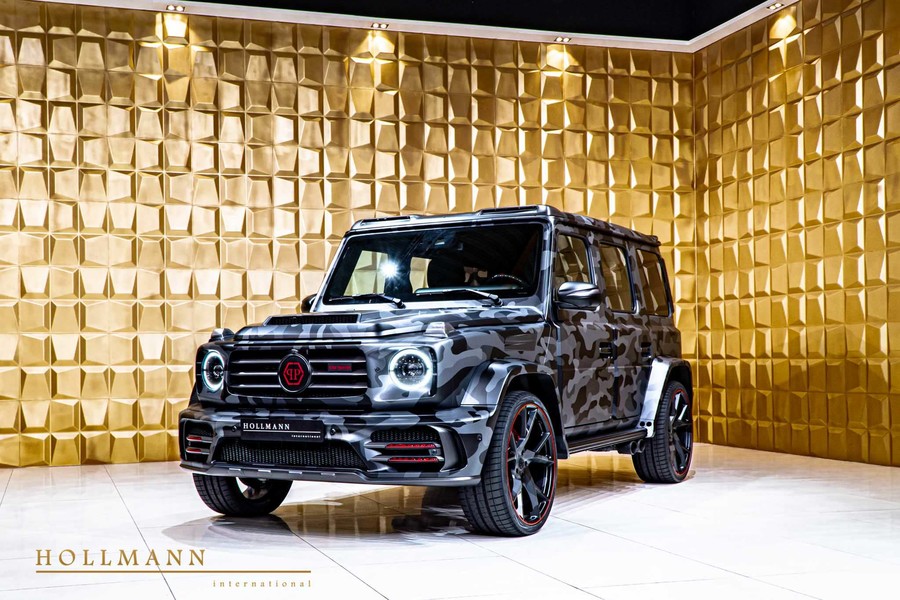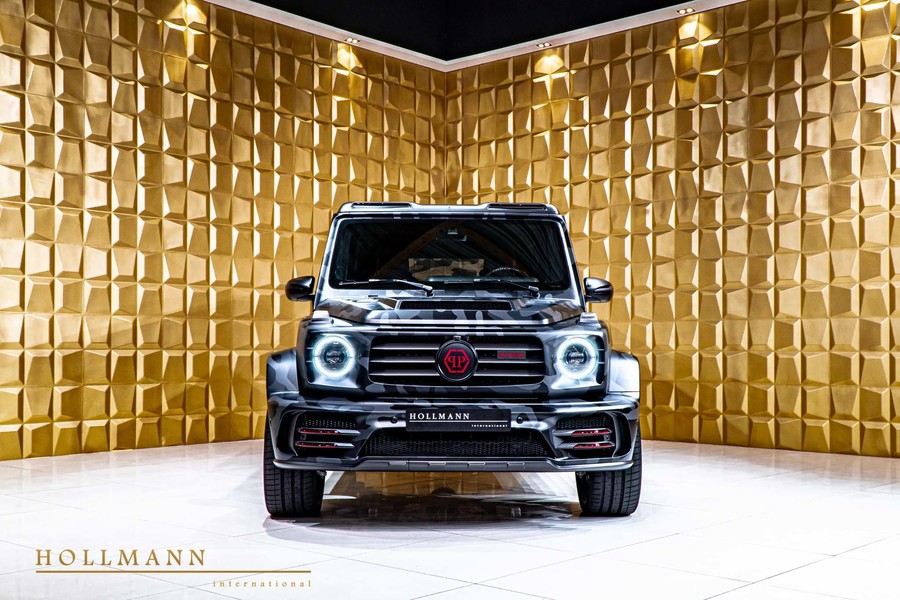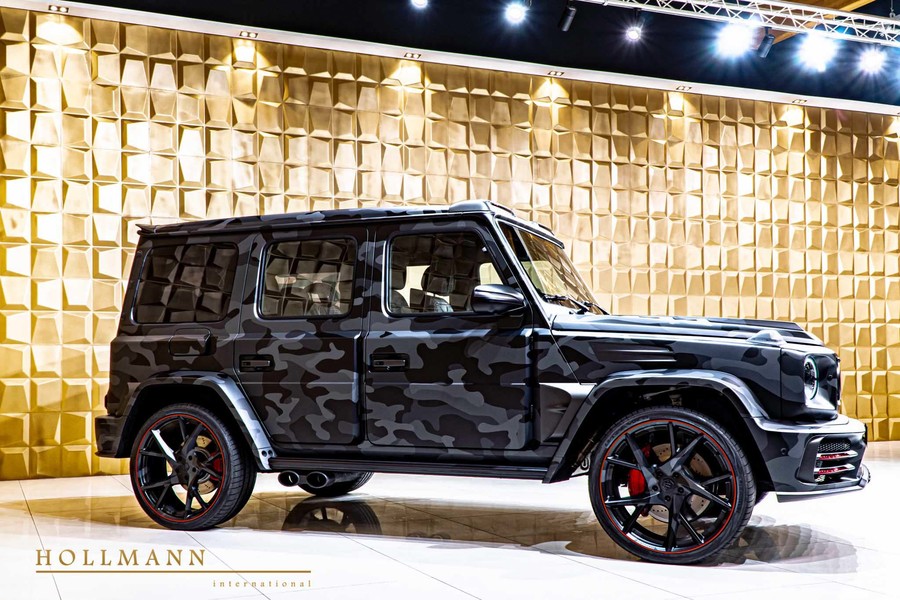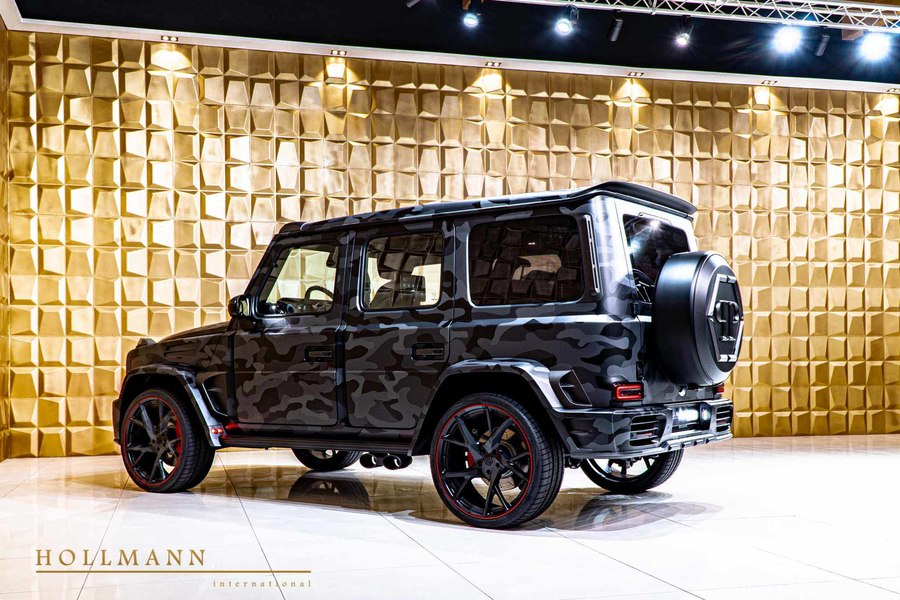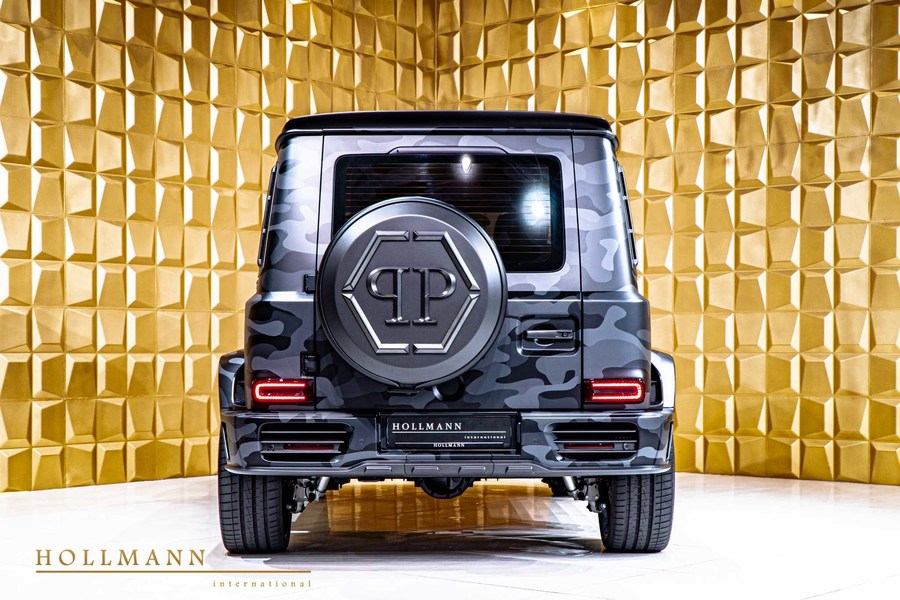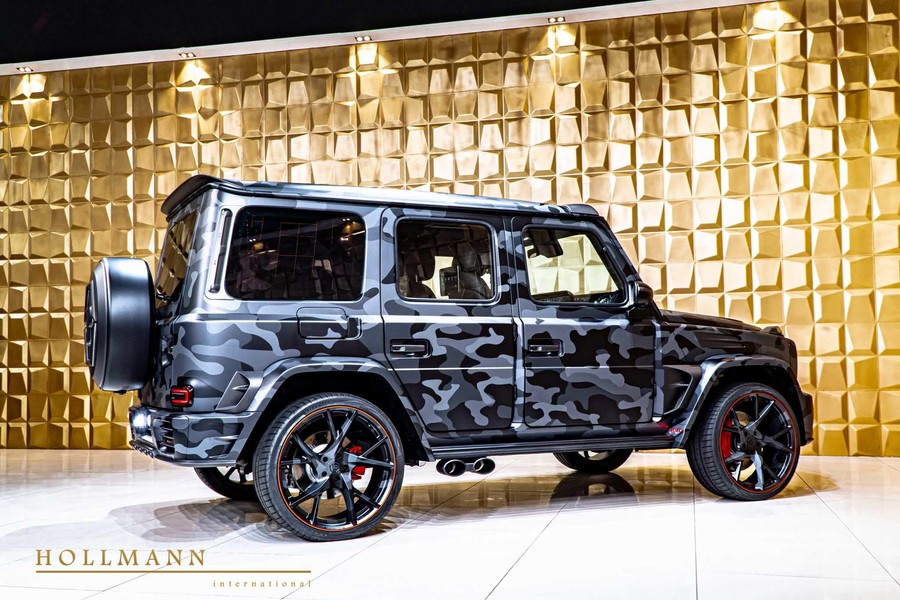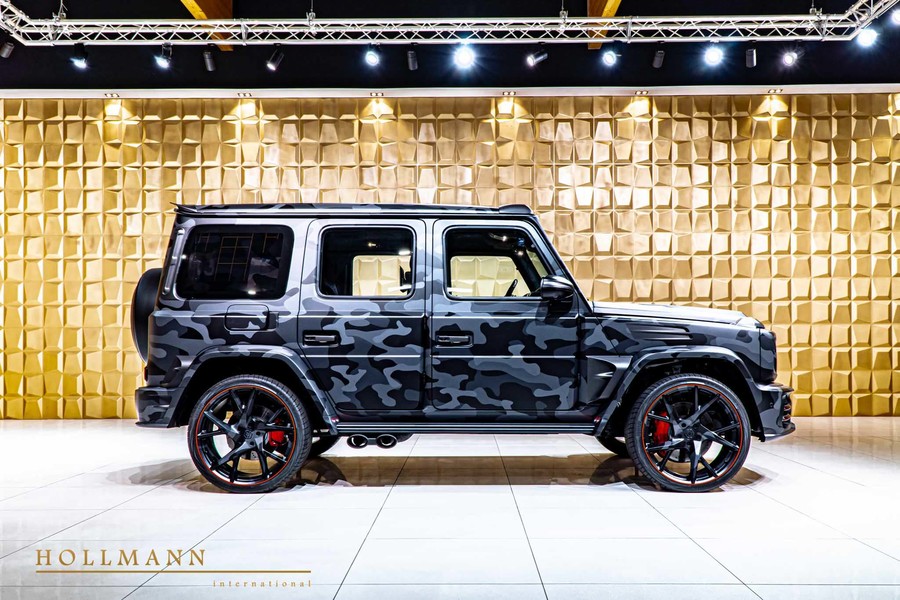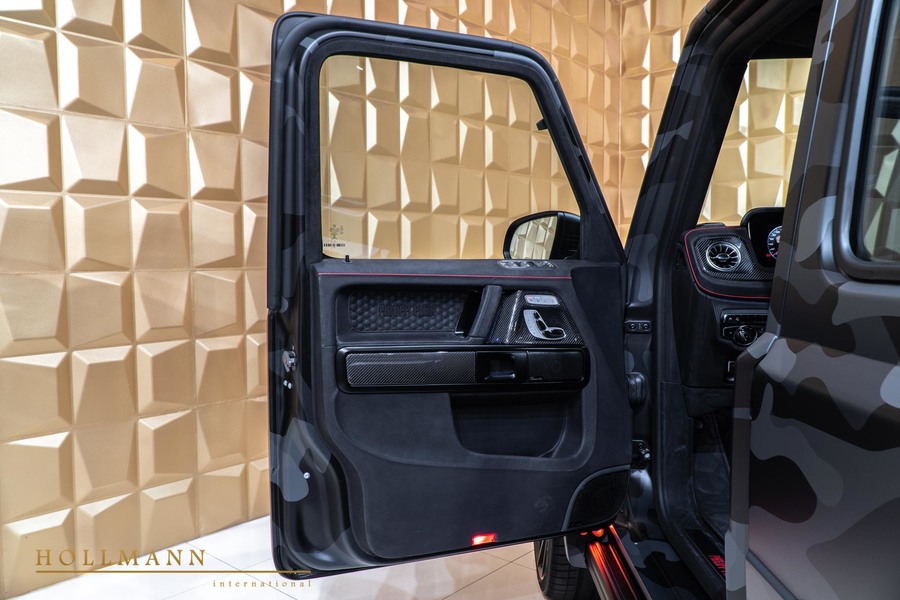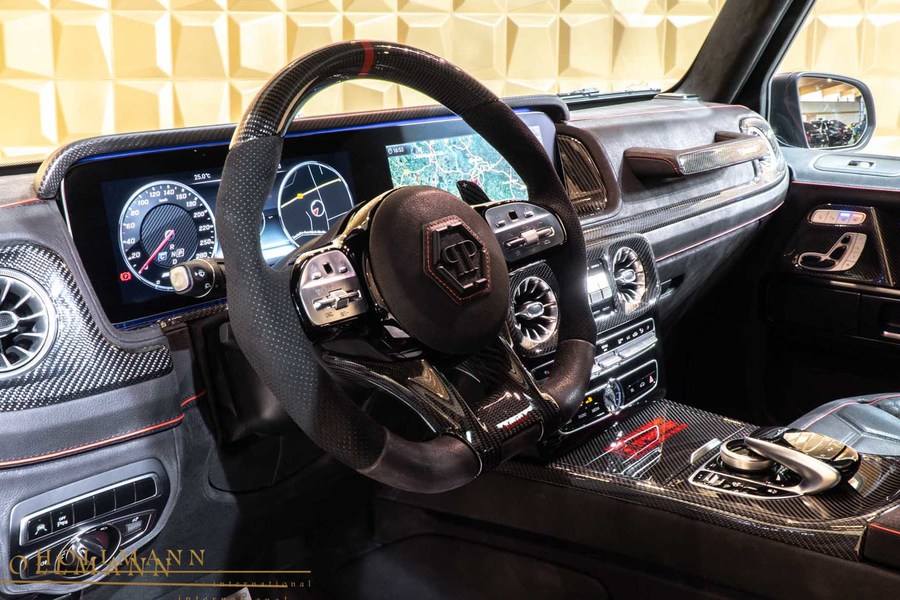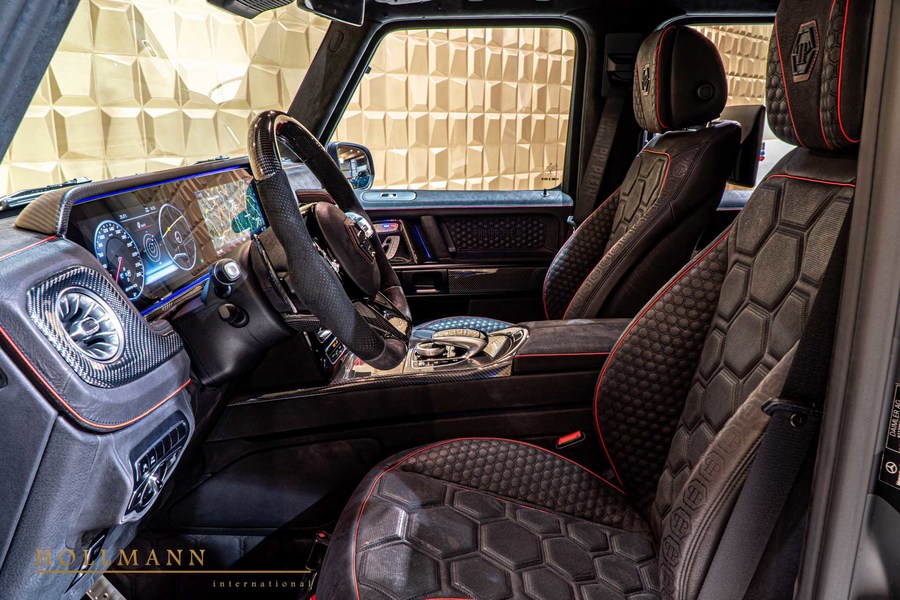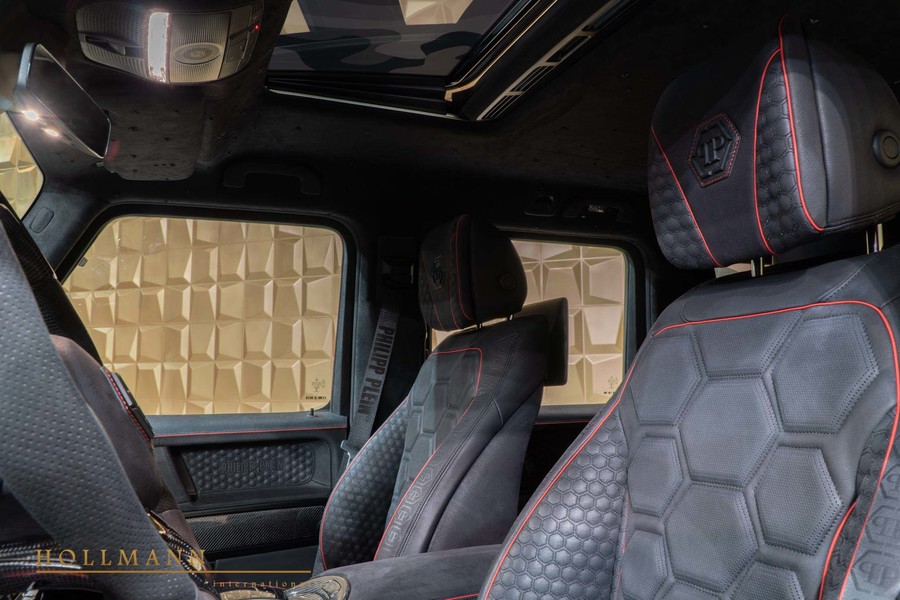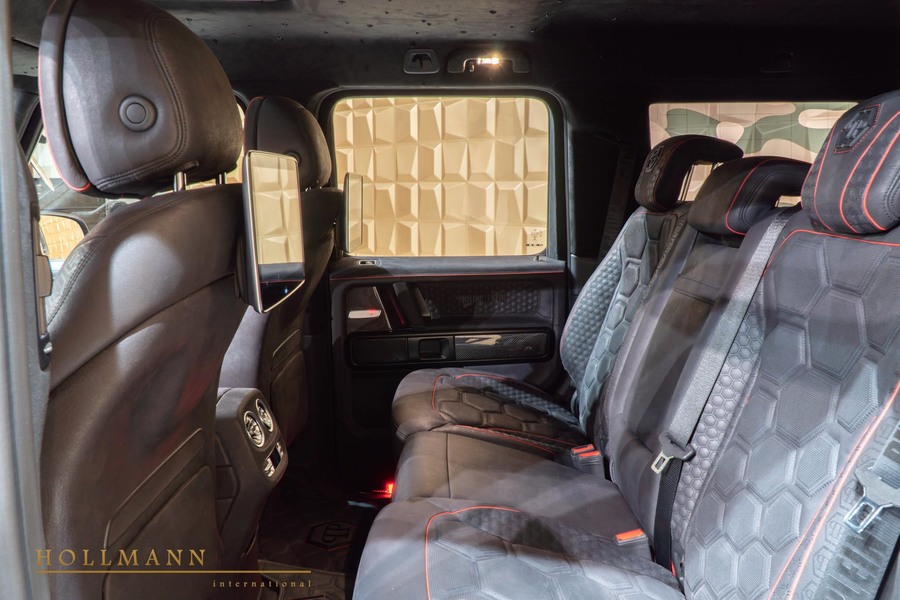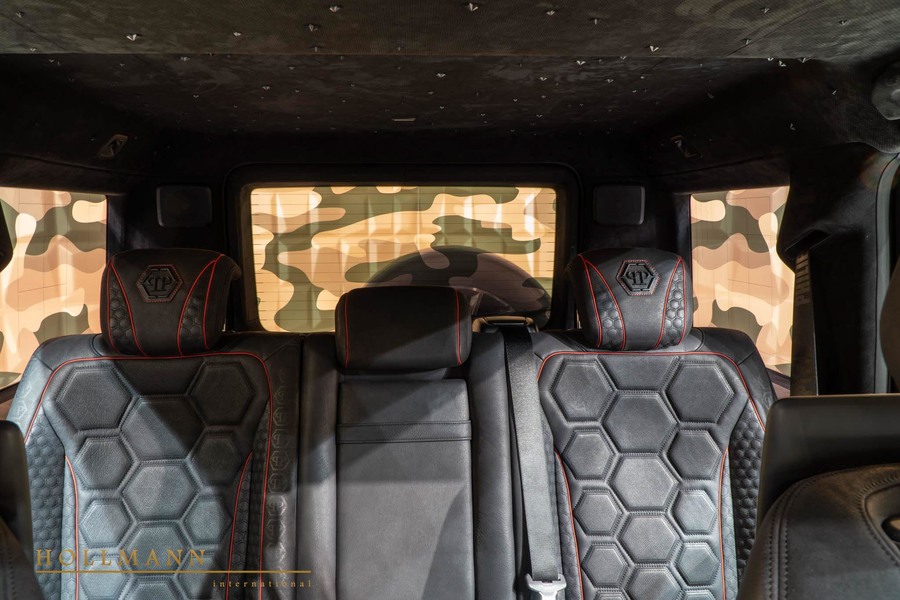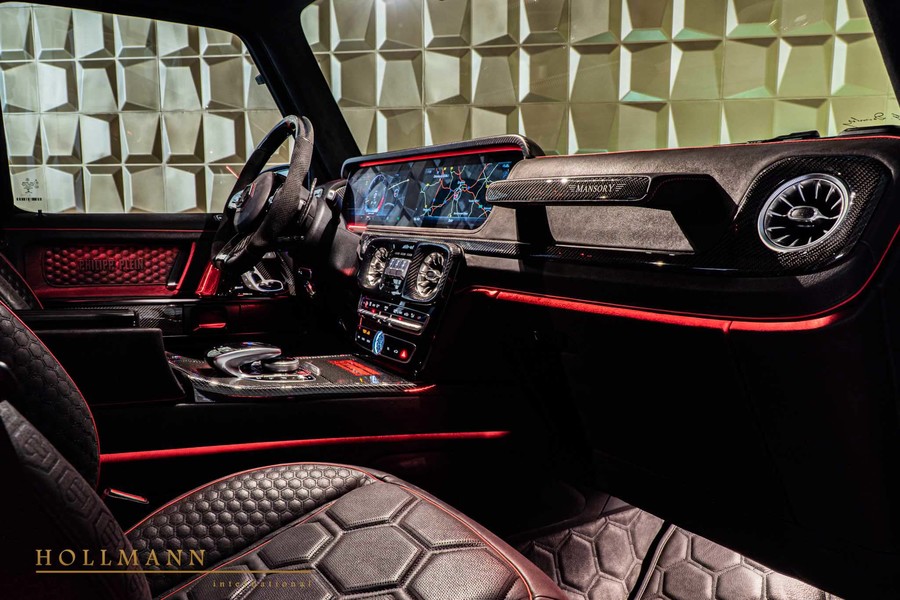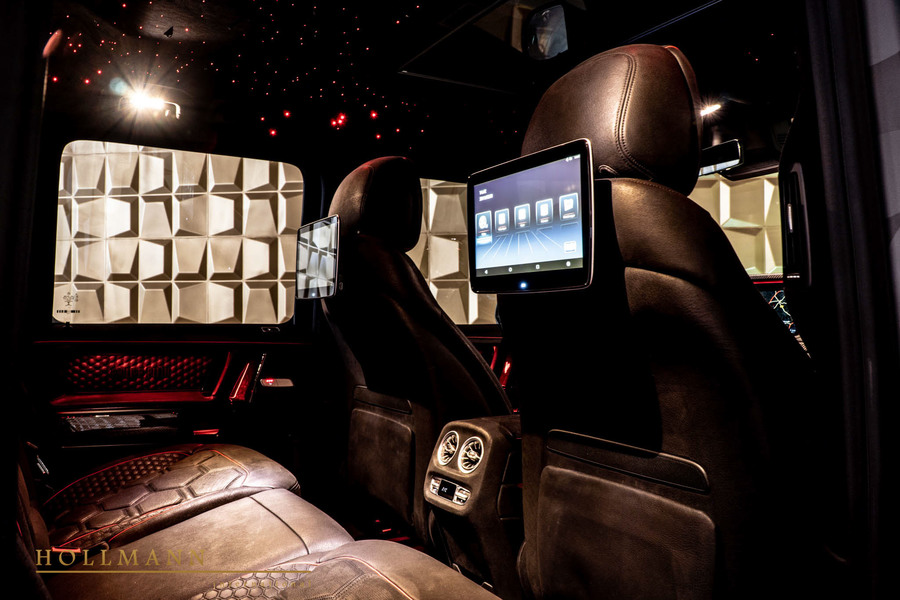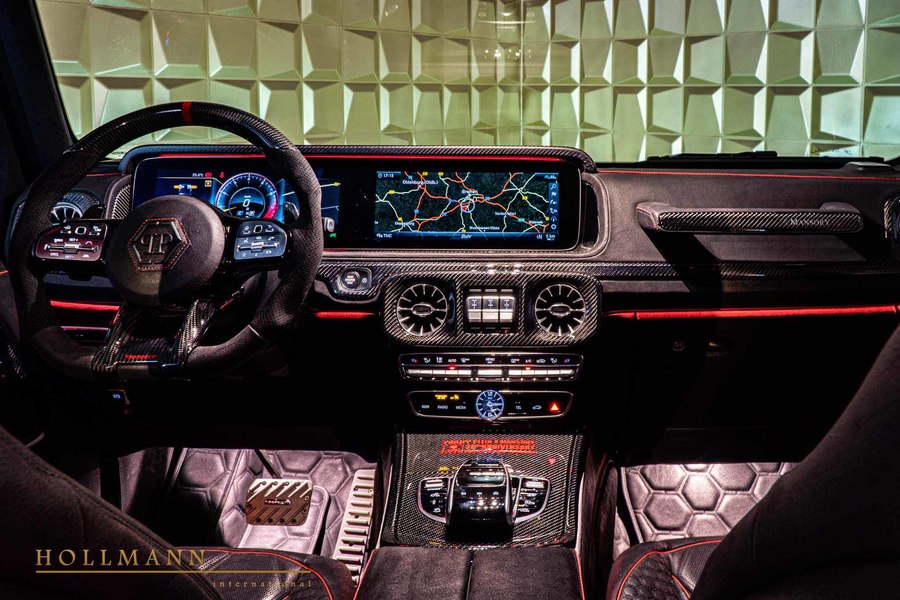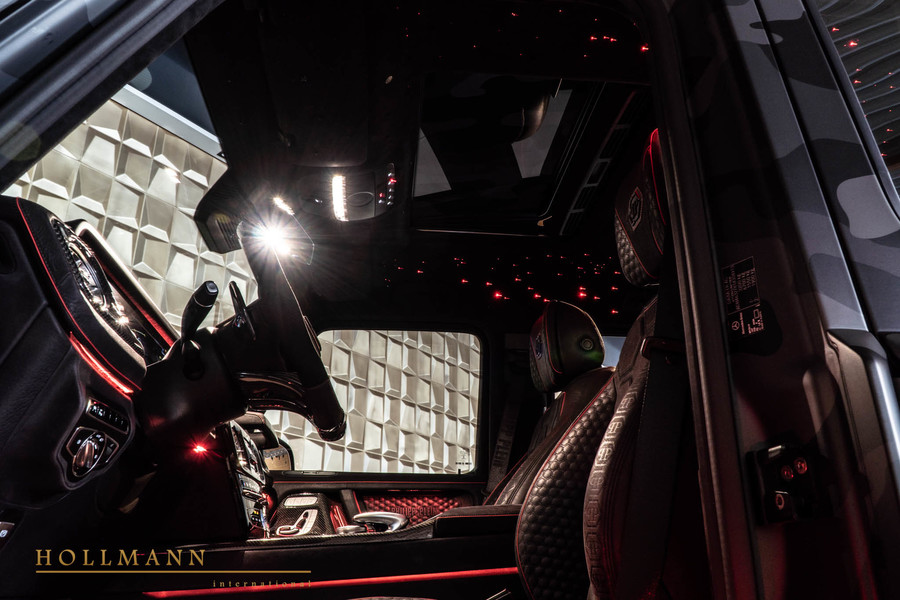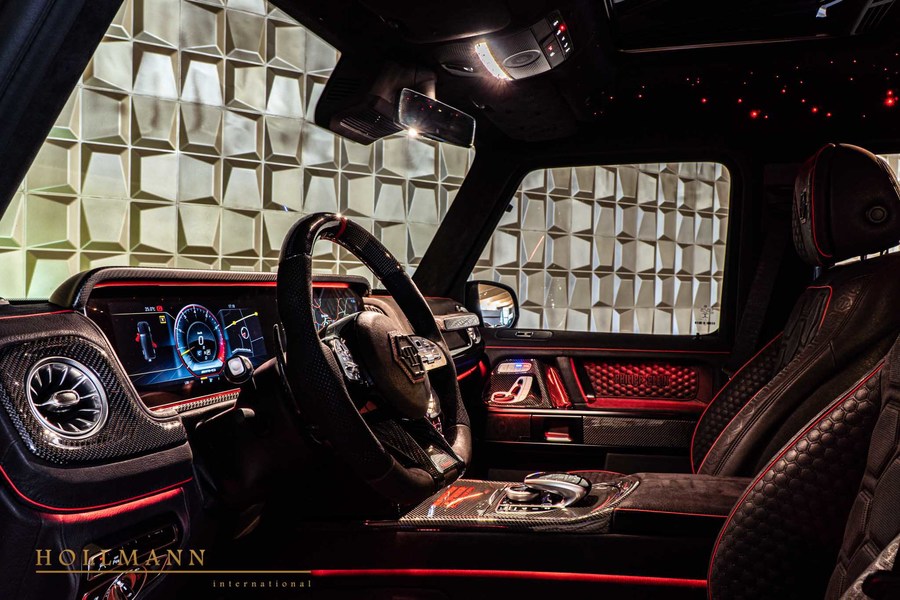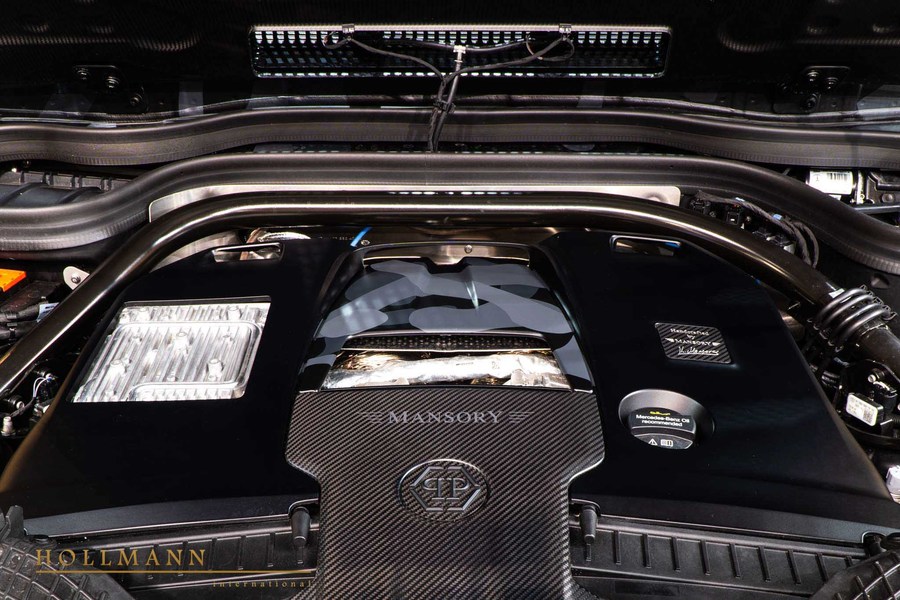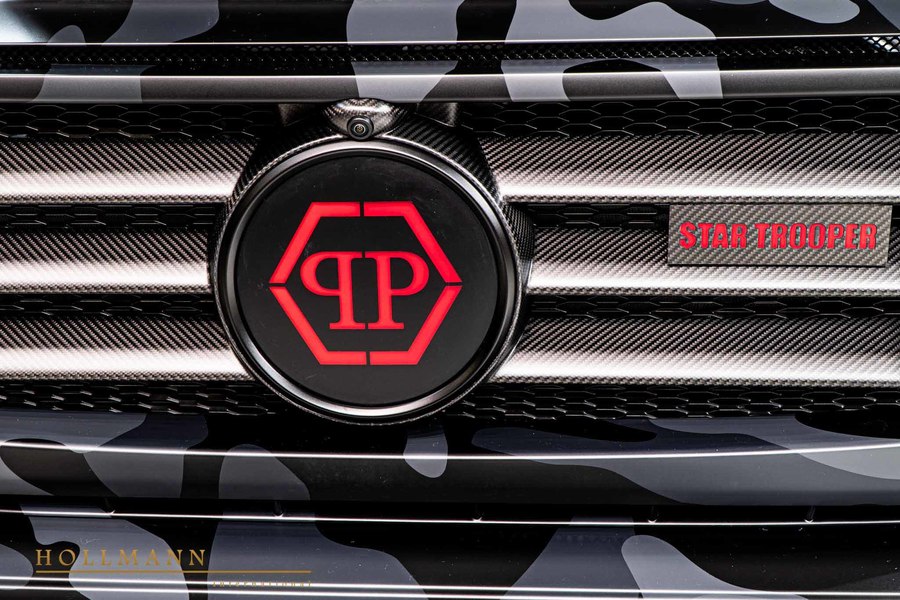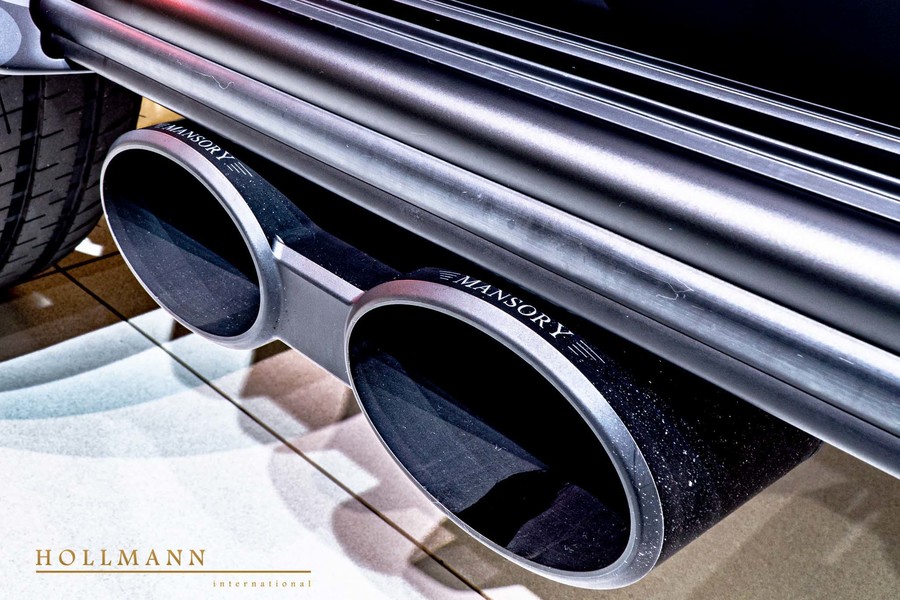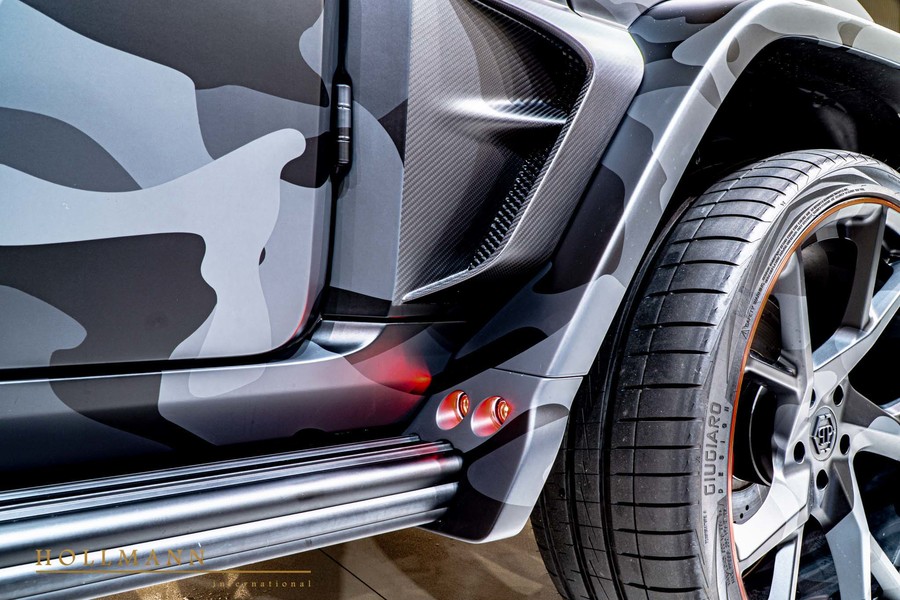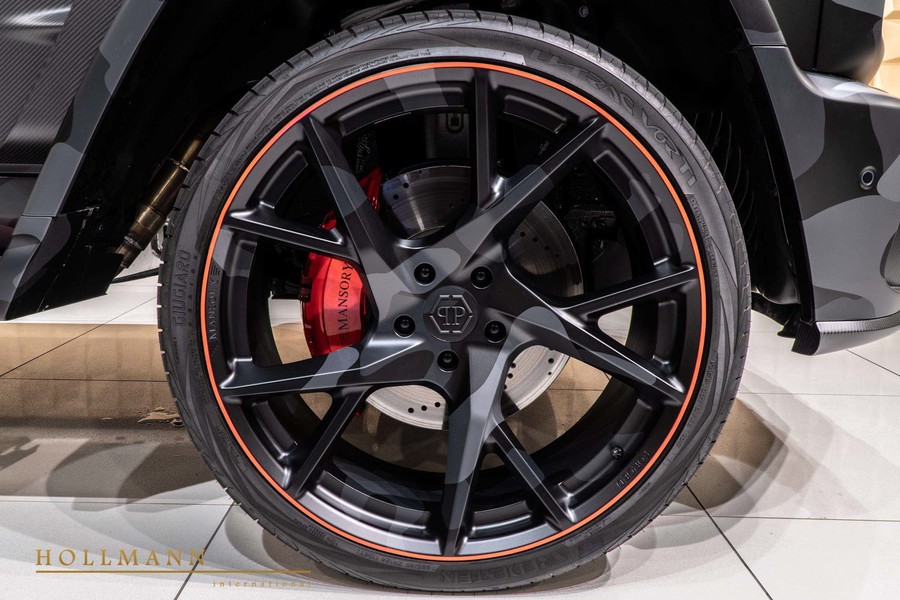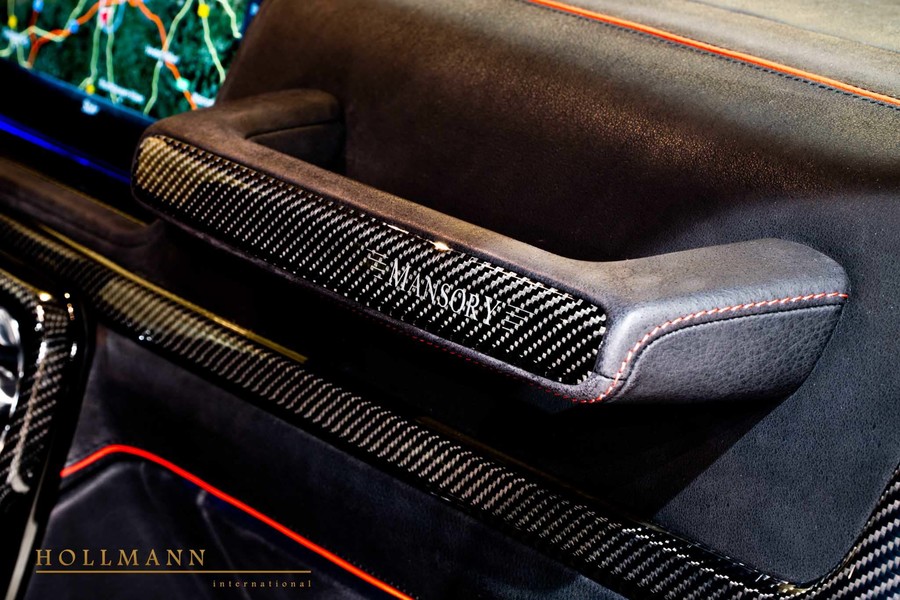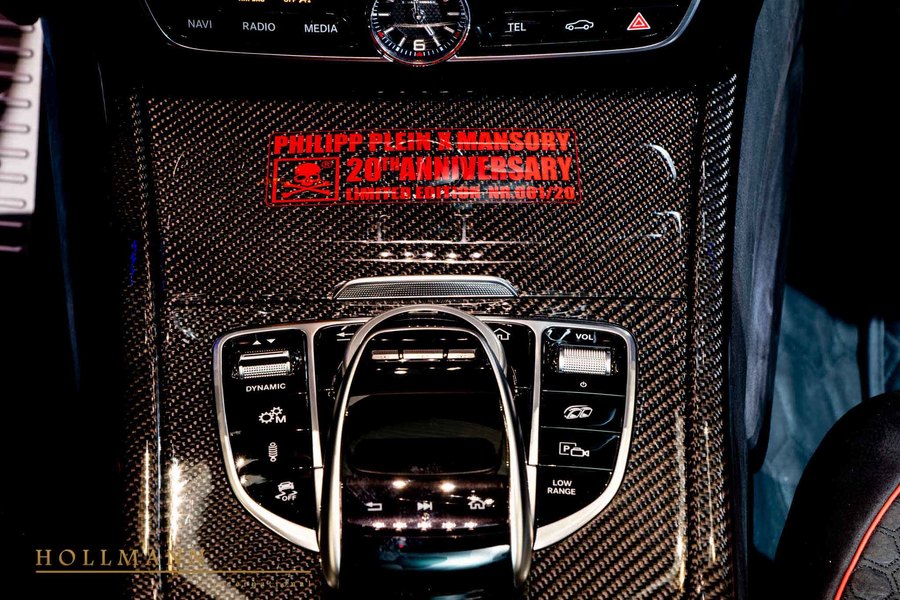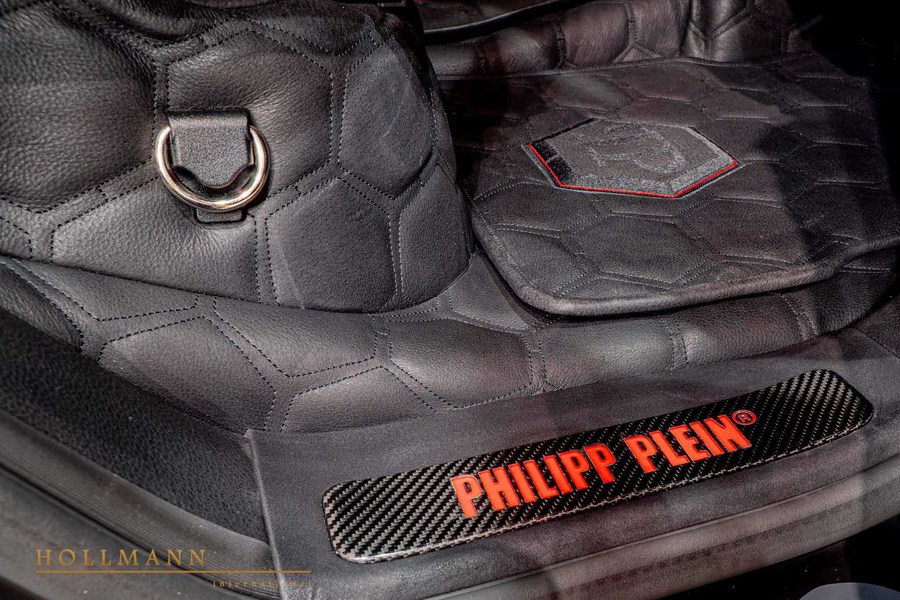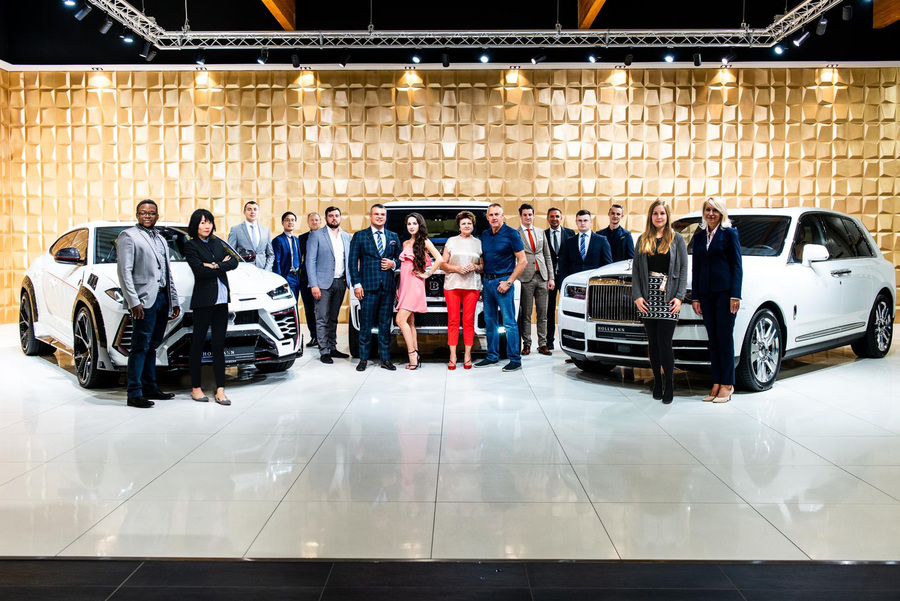 ❮
❯
❮
❯
×
Mercedes-Benz
G 63 STAR TROOPER MANSORY X PHILIPP PLEIN
€595,000.00 Gross
€500,000.00 Net (Export)
MERCEDES G 63 STAR TROOPER MANSORY X PHILIPP PLEIN
PRESENTED AT MOTOR SHOW GENEVA 2019
MERCEDES G 63 STAR TROOPER MANSORY X PHILIPP PLEIN
FEATURES HIGHLIGHTS:
FULL MANSORY X PHILIPP PLEIN PACKAGE
Color: MANSORY Special Camouflage painting
Upholstery: MANSORY PP Interior with STARLIGHT Headliner
Suspension with adaptive damping [A20]
Universal Telephony Package [EG1]
Driver Assistance Package [EM4]
Burmester® Surround Sound System [EU8]
Fuel tank of larger volume [K81]
Multifunction steering wheel heated [LH1]
Exterior Stainless Steel Package [PA3]
PARKTRONIC PARKING PARKET [PA8]
Active Multicontour Seat Package [PA9]
AMG Performance Steering Wheel [VL9]
Garage door opener integrated in the interior mirror [YF9]
Wheels with runflat [Z10]
Please contact our sales team for the details of the MANSORY Package!
Mercedes-Benz G63 AMG MANSORY-Wunschumbau
Das in der Anzeige abgebildetes Fahrzeug dient lediglich als Beispiel zur Illustrationszwecken
Fahrzeug wird auf ausdrücklichem Kundenwunsch bestellt und vorgehalten
---
✓ Lieferung weltweit möglich
✓ Finanzierung durch unsere Partnerbanken möglich
---
Besichtigung nur nach vorheriger Absprache
Bilder dienen nur zur Illustration
Irrtümer und Zwischenverkauf vorbehalten
Alle Angaben ohne Gewähr
You are interested in this or a similar vehicle (different options, color, upholstery, etc.)?
We're here to help:
Ilya Rivkin
English, German & Russian
Eugen Kreis
English, German & Russian
Konstantin Hollmann
English, German & Russian