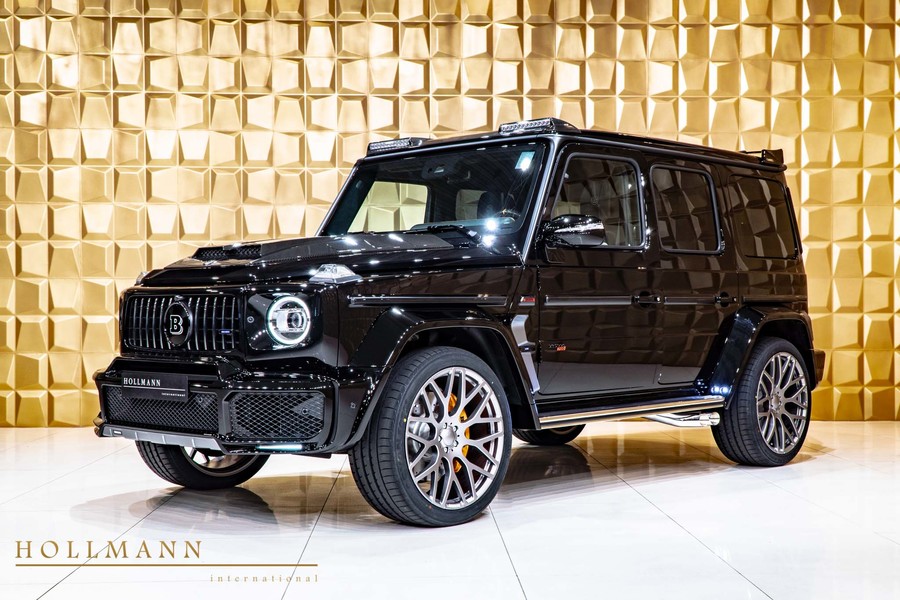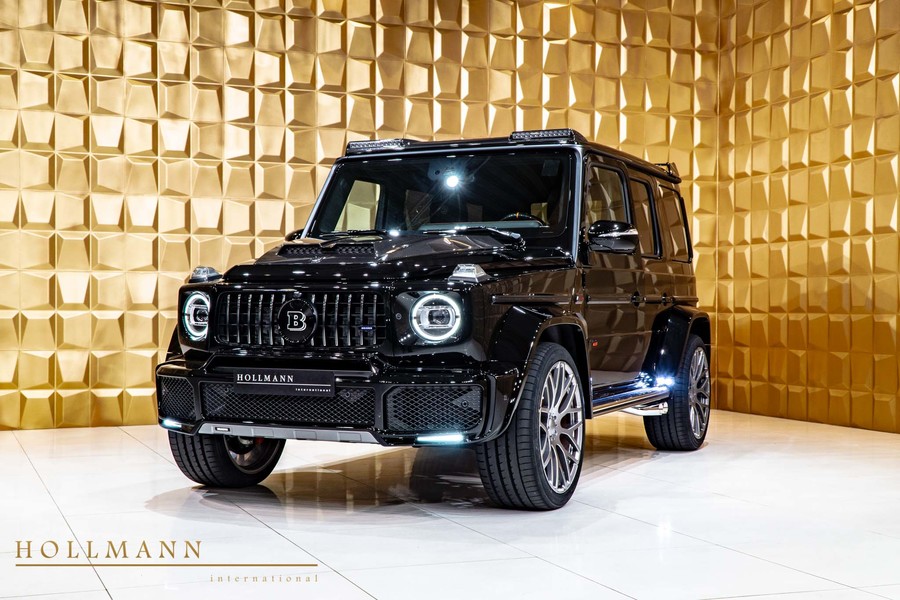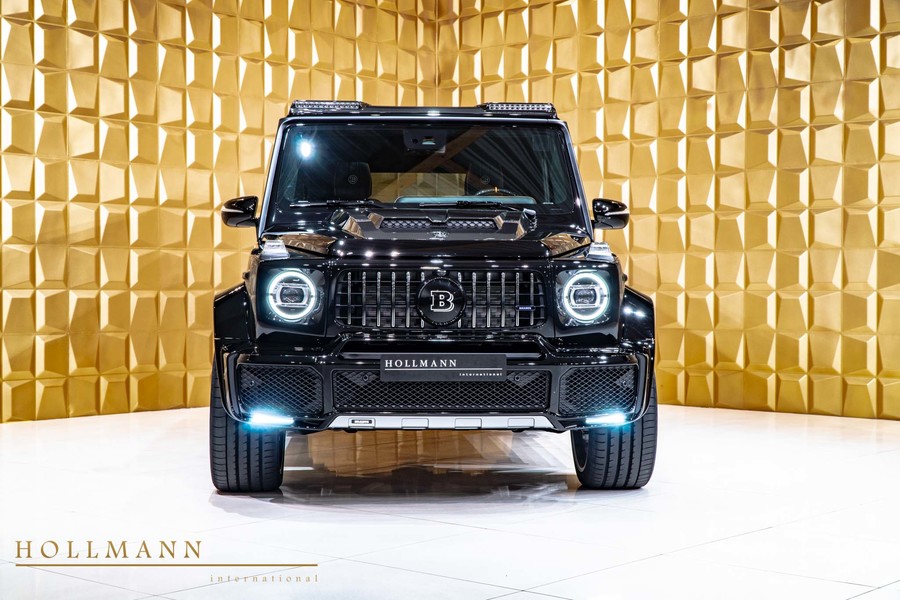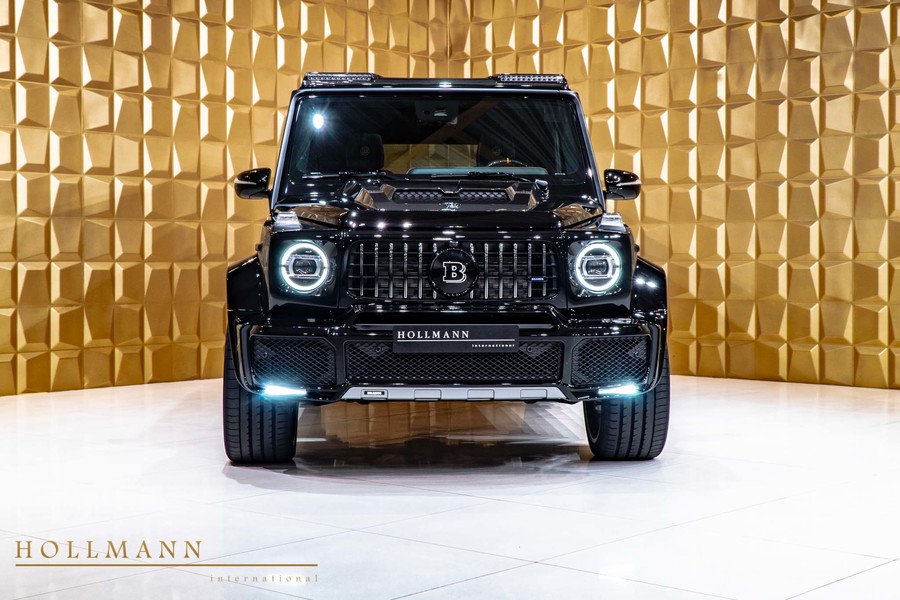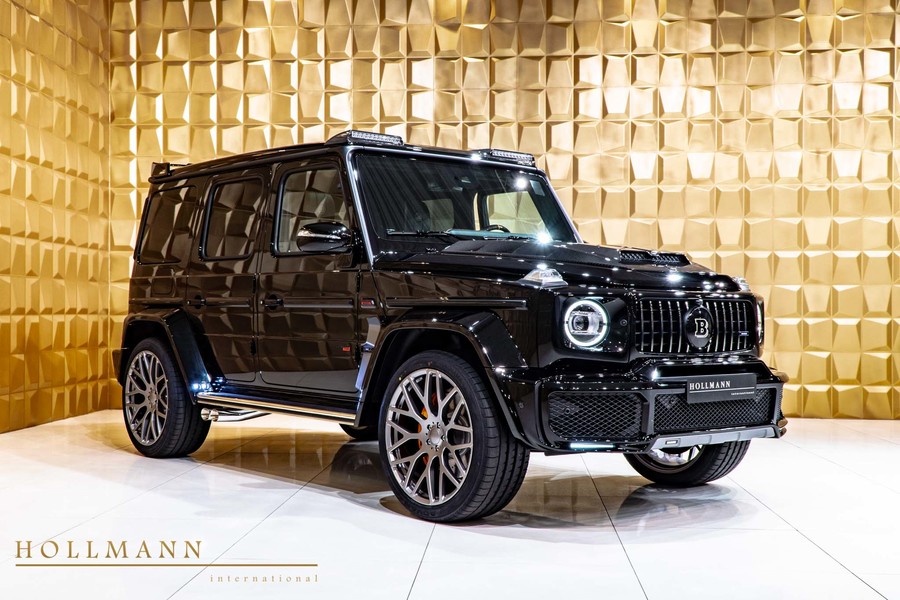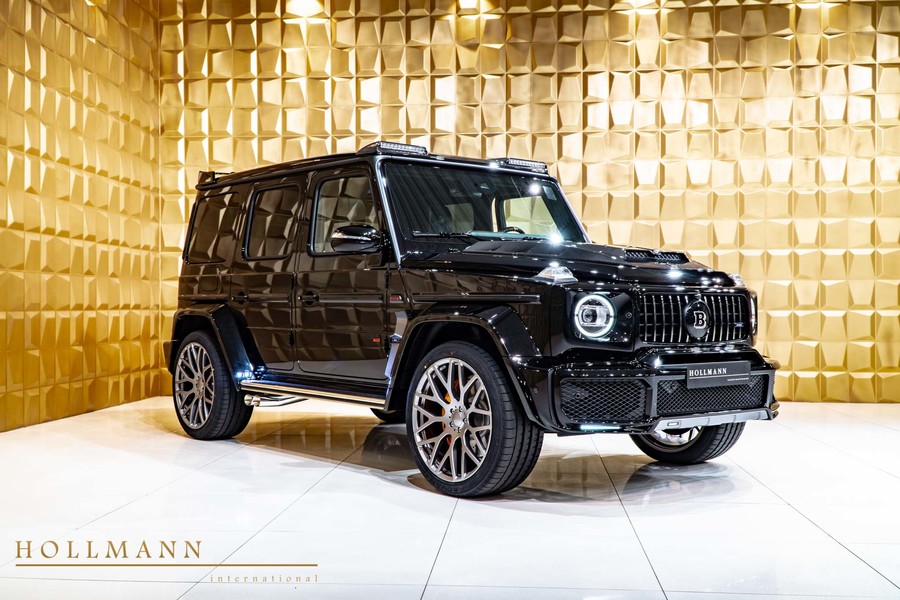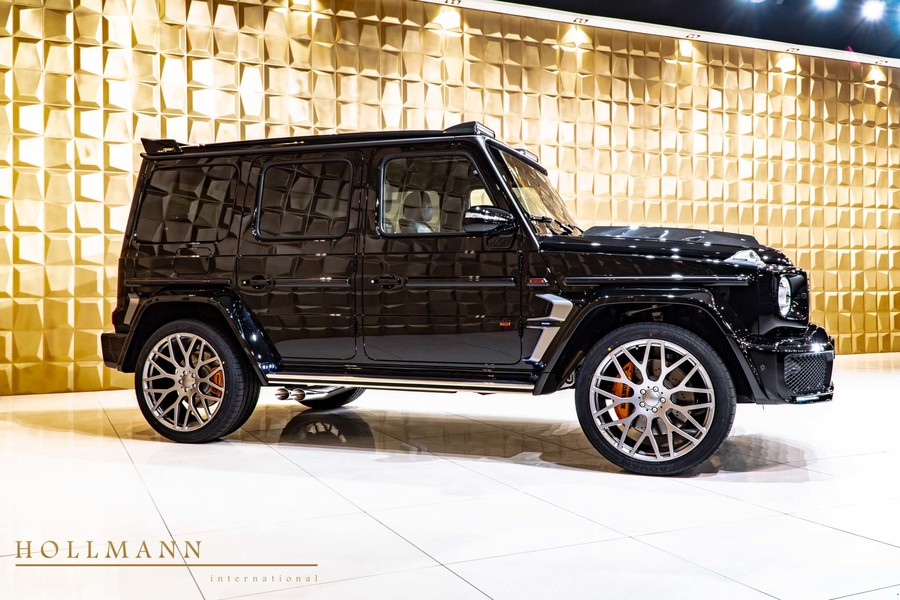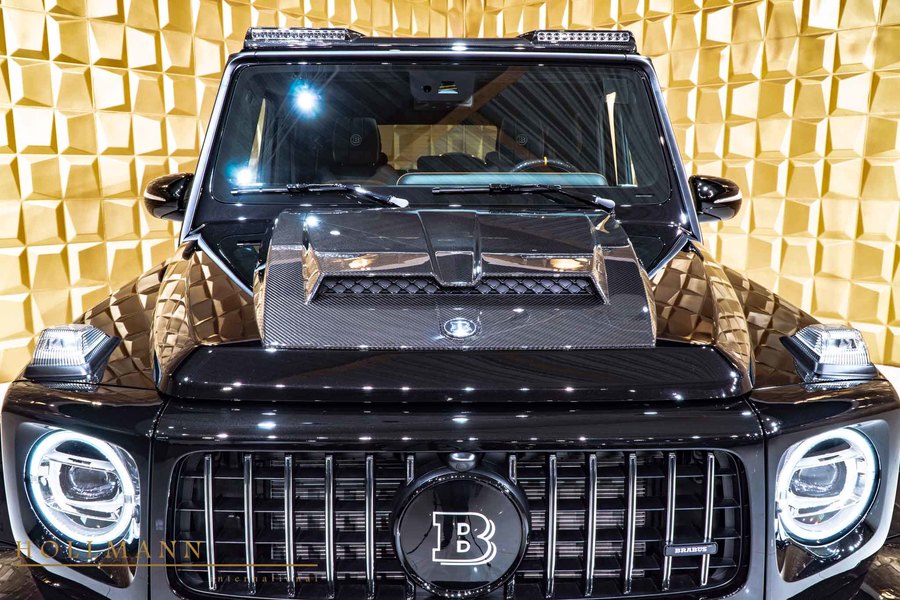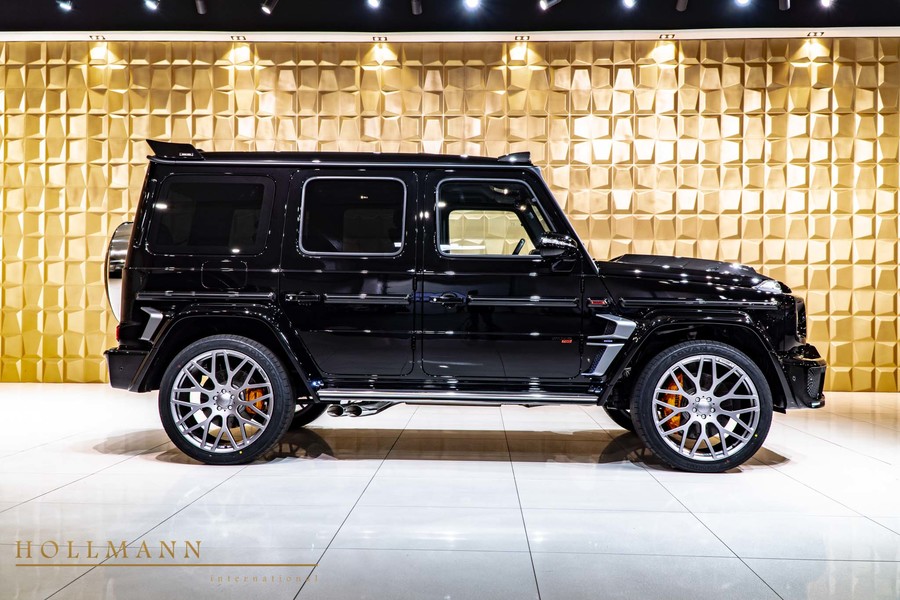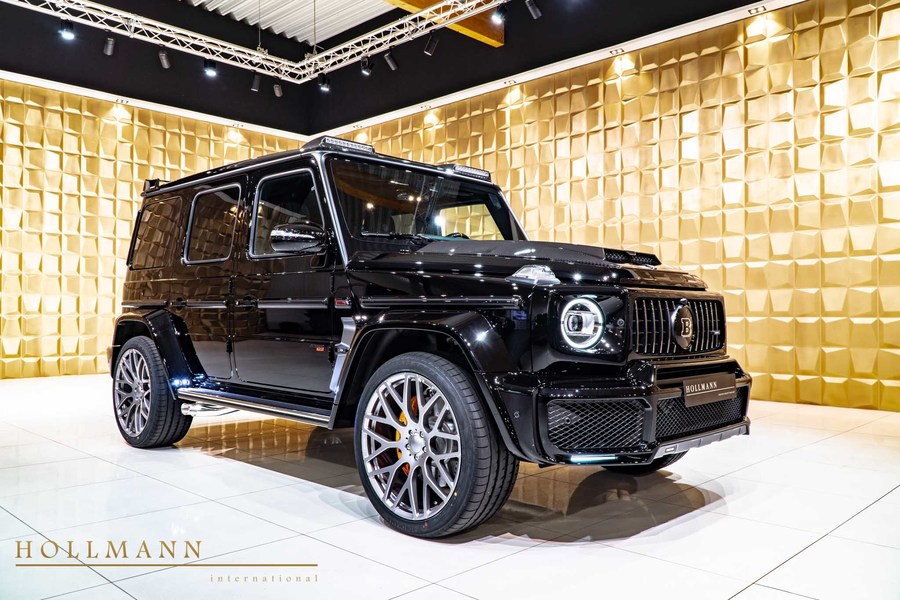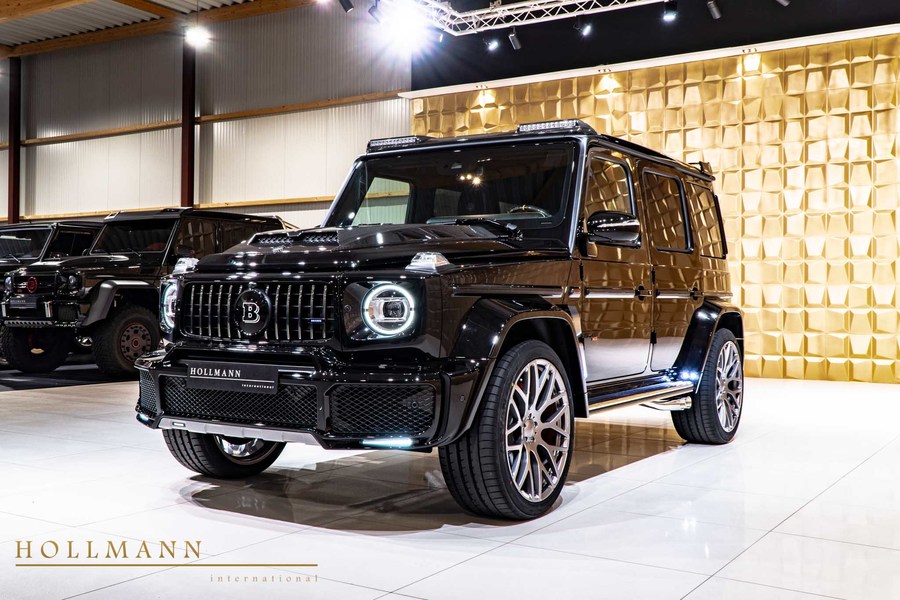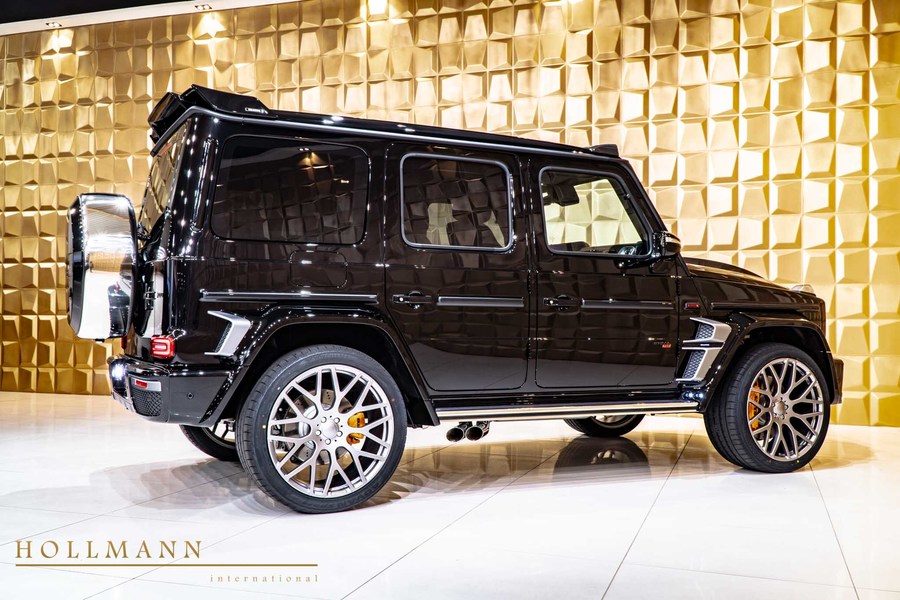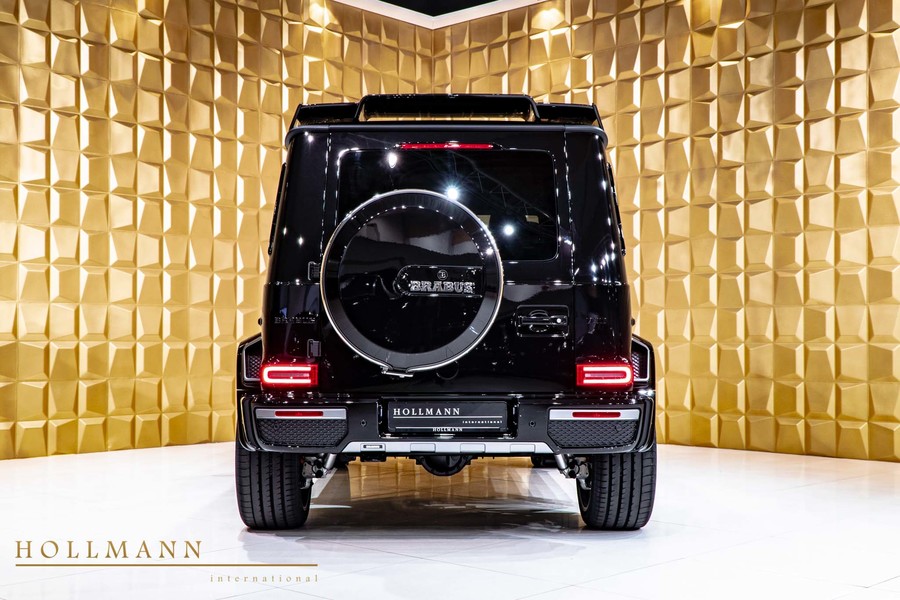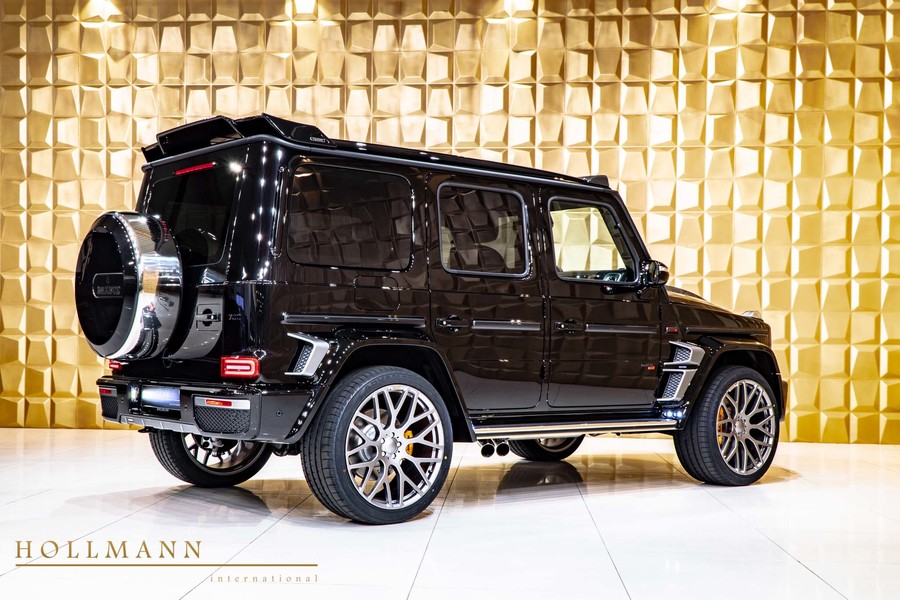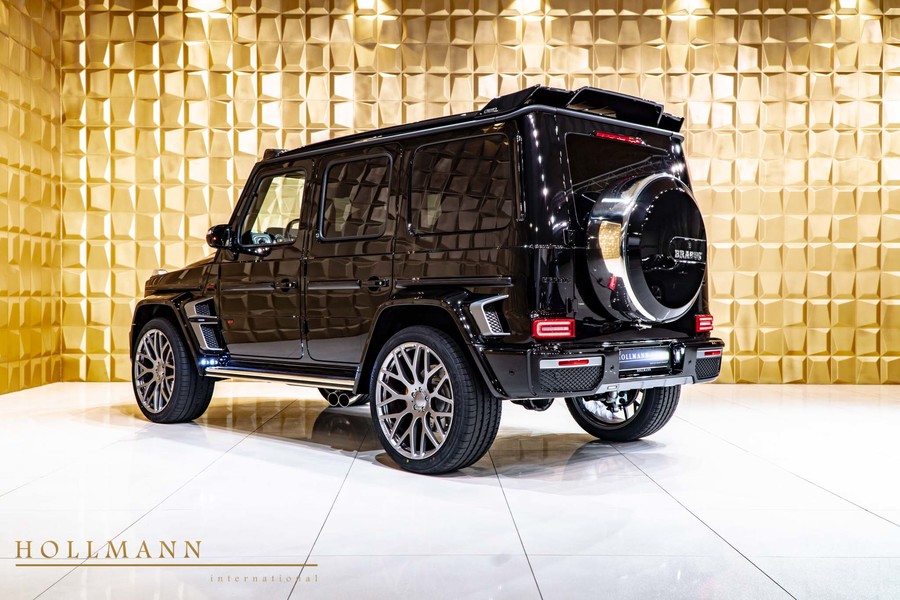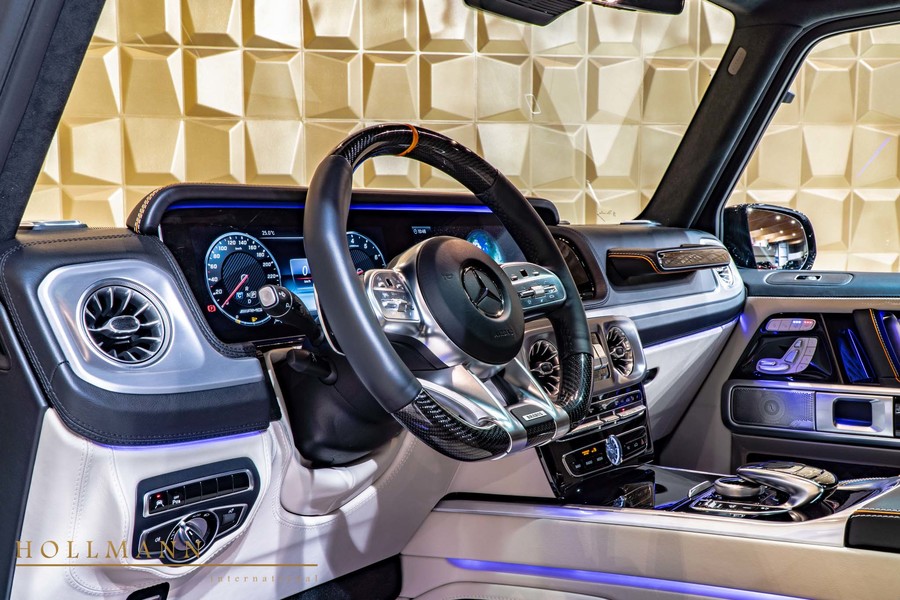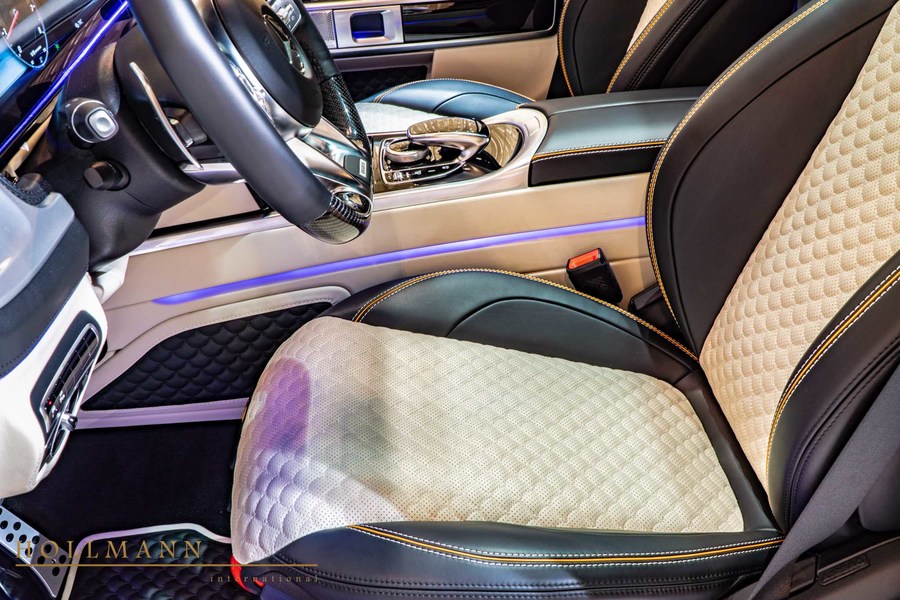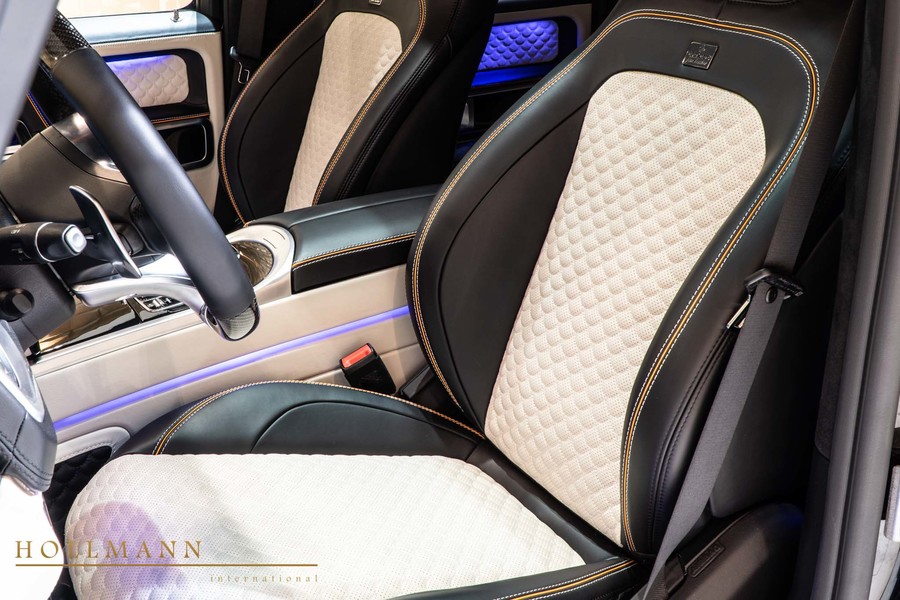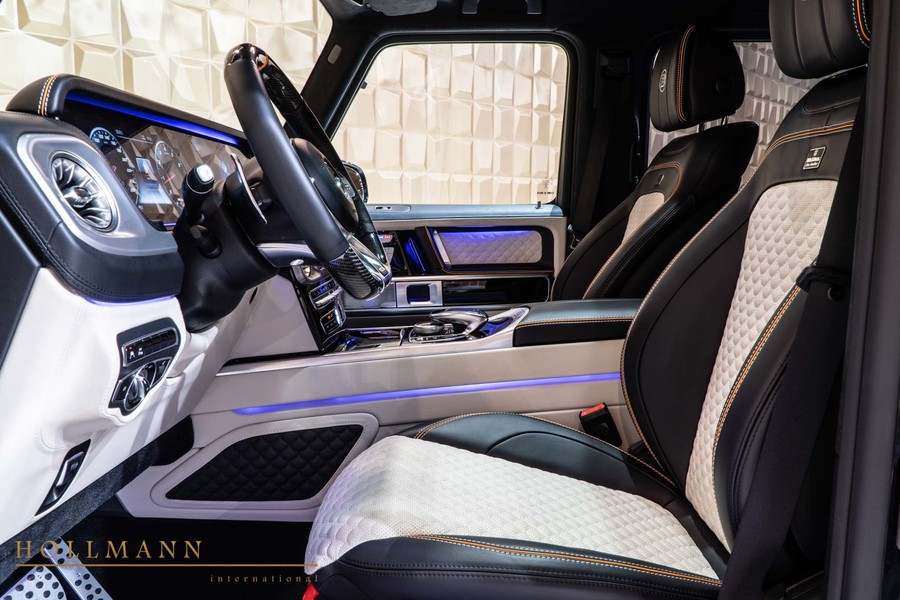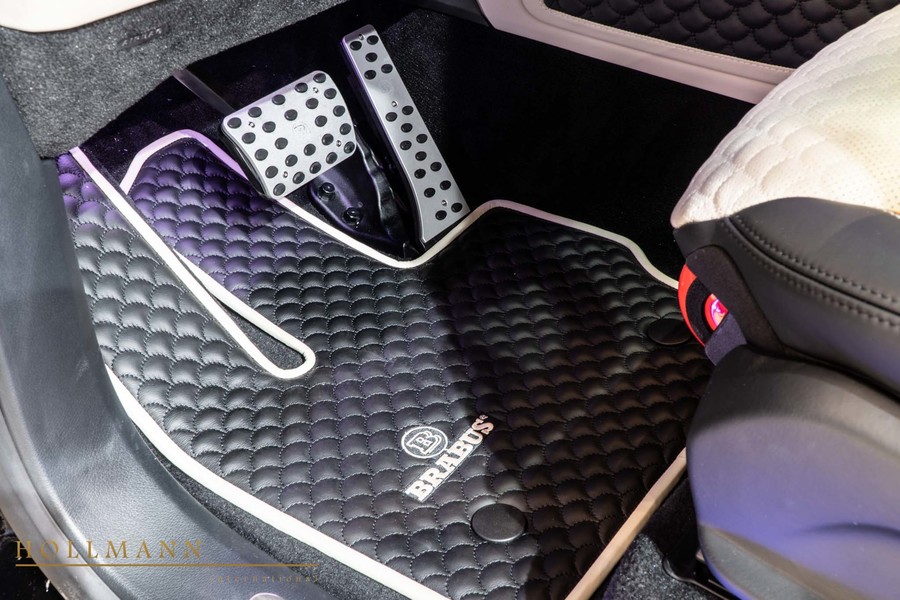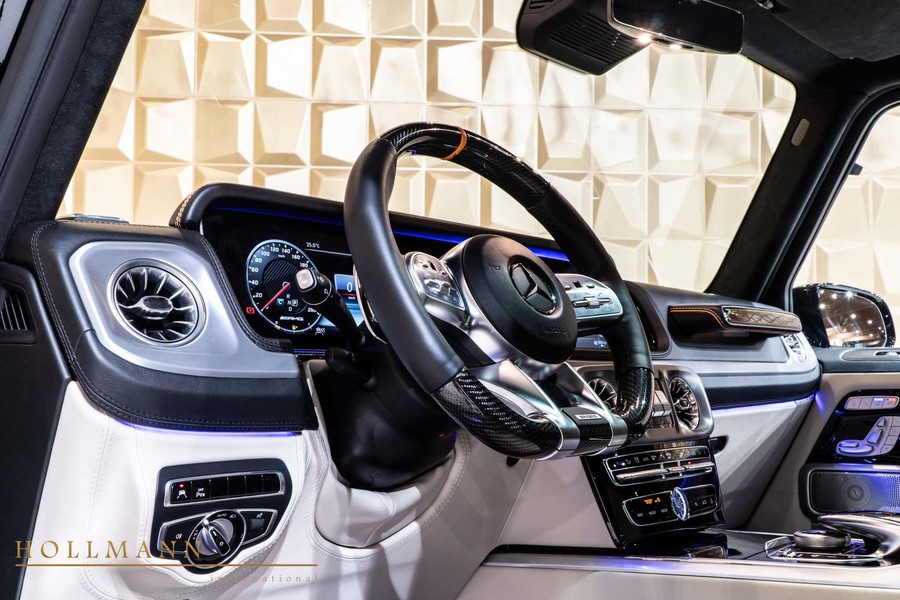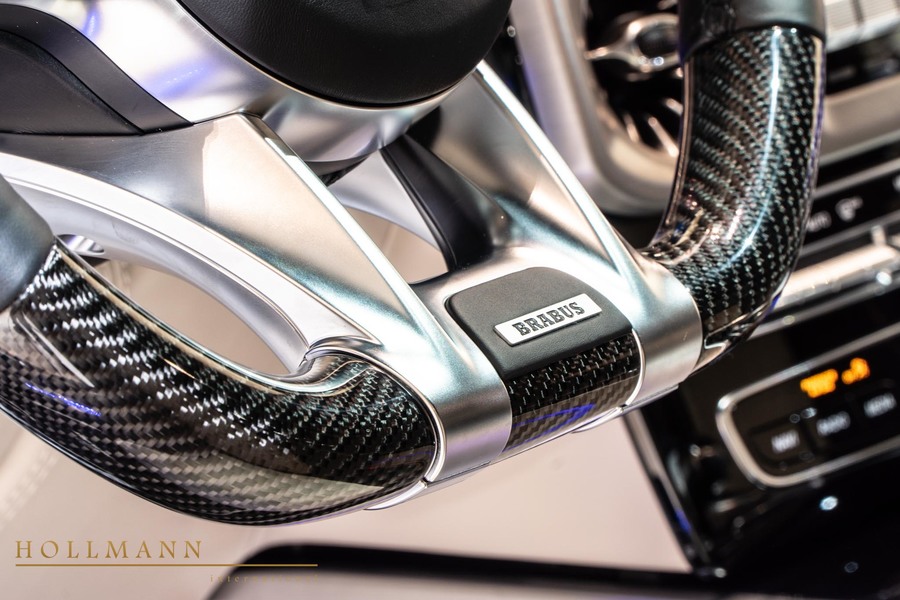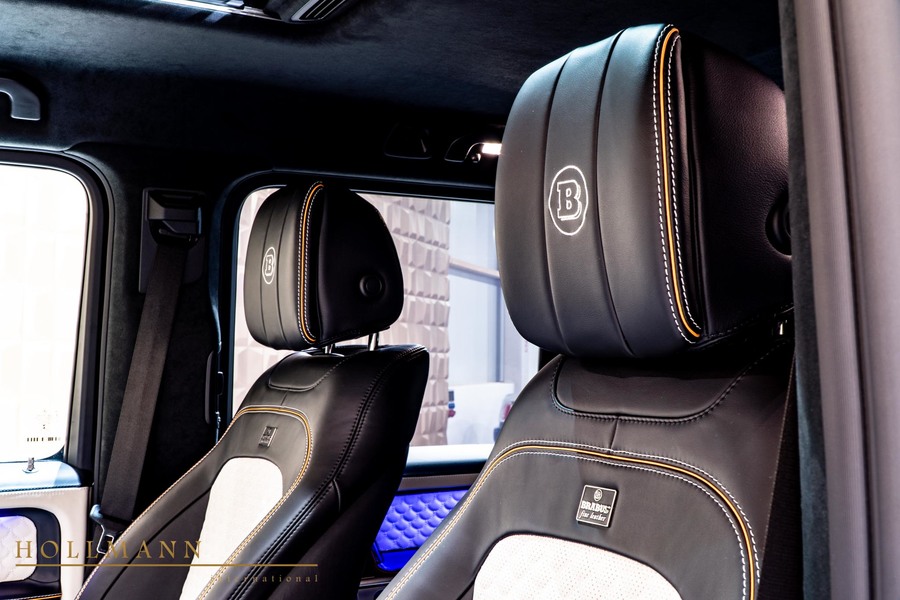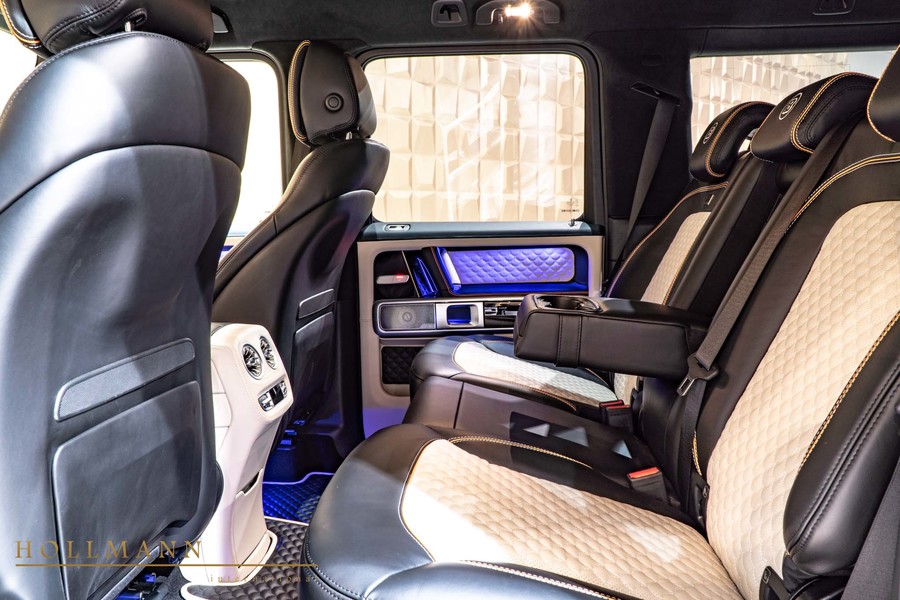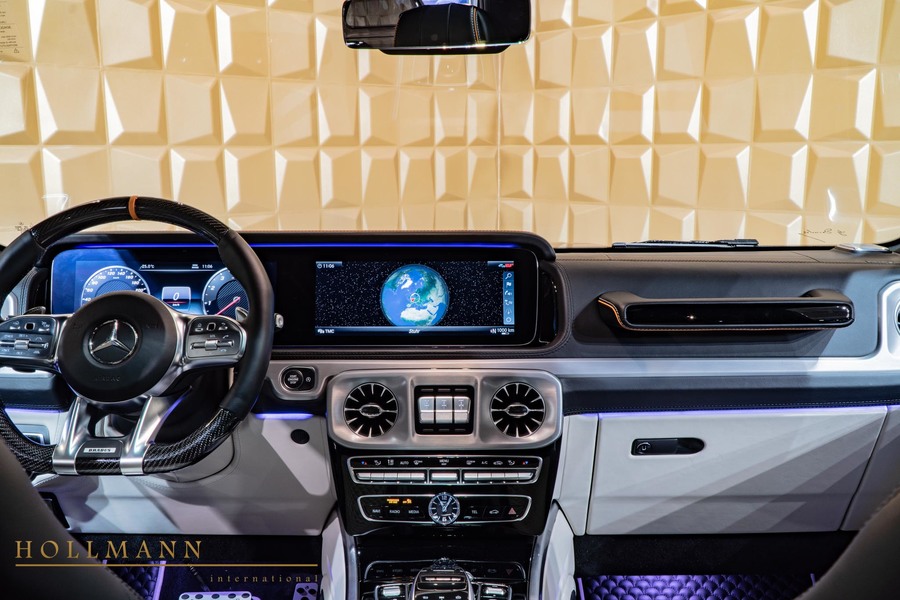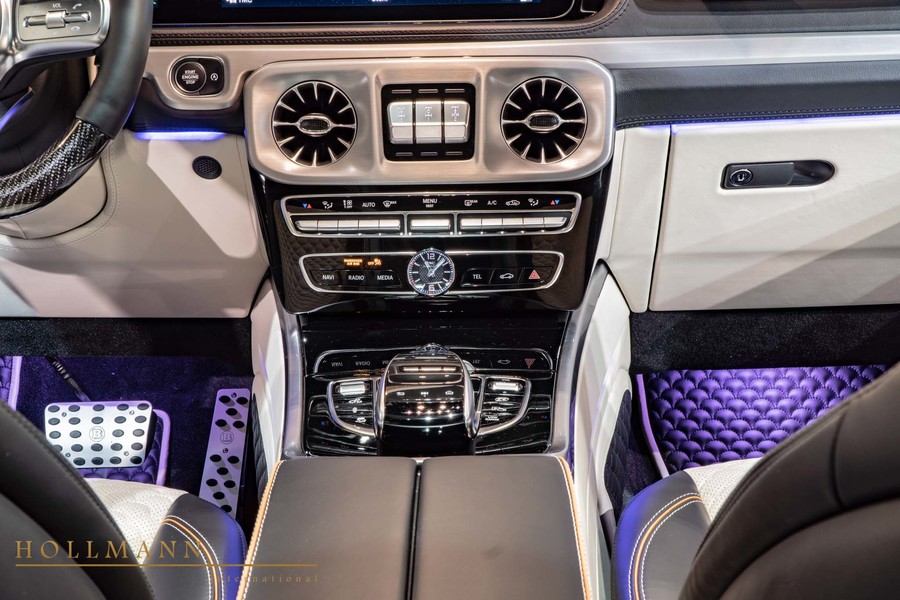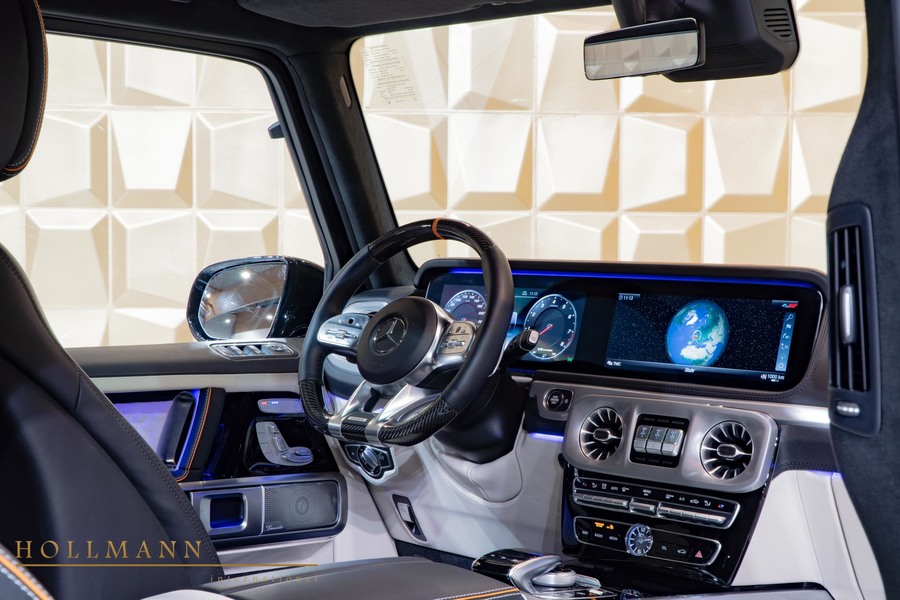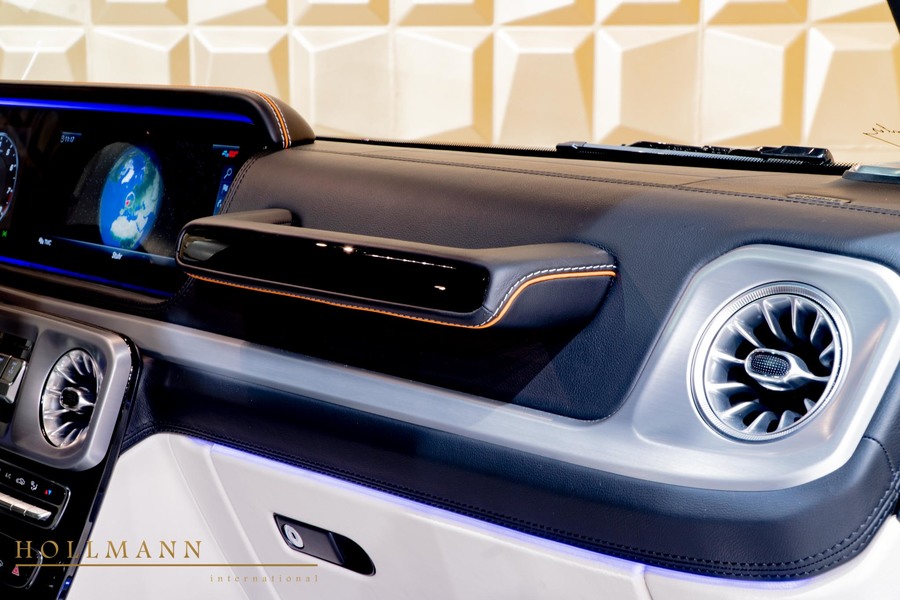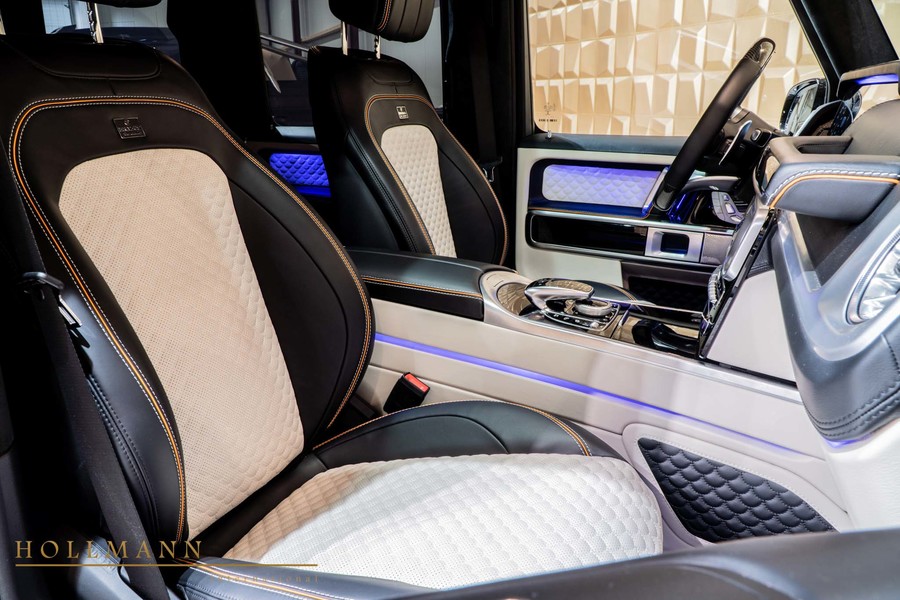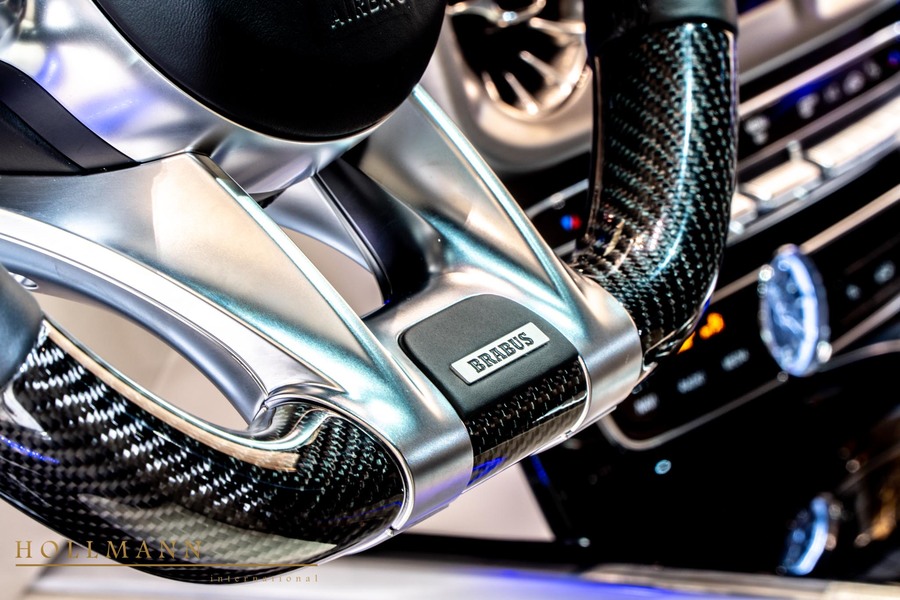 ❮
❯
❮
❯
×
Mercedes-Benz
G 63 AMG BRABUS 700
€337,250.00 Gross
€283,403.36 Net (Export)
MERCEDES-BENZ G63 AMG BRABUS 700 WIDESTAR MY2019
Farbe:
Obsidianschwarz Metallic
Polsterung:
BRABUS Fine Leather
EG1 Universal Telephony Package
EH3 Universal pre-equipment for mobile phone
EM4 Driver assistance package
EU8 Burmester® Surround Sound System
EZ7 Active Parking Assistant
L6L AMG performance steering wheel in wood-leather version
SR1 Exclusive interior changed to BRABUS Fine Leather
• BRABUS Special equipment
BRABUS equipment: BRABUS 700
Power: 515 kW (700 PS) 430 kW (585 PS) Torque: 950 Vmax: 240 km/h; 0-100 km: 4,3 sec.
BRABUS valve-controlled sports exhaust system
BRABUS engine bonnet add-on in glossy carbon fibre
BRABUS double-B insert for front grille
BRABUS emblem for radiator grille illuminated
BRABUS logo for spare wheel cover
BRABUS roof top add-on with LED
BRABUS special painting of various plastic parts and door handles
BRABUS brake design orange/black
BRABUS Monoblock Y wheels Platinum Edition
BRABUS entrance panels with new RGB-LED-technology (4-piece)
BRABUS aluminium pedal pads BRABUS doorlock pins aluminium
BRABUS Nappa black / porcelain
consisting of: 2 front seats with headrests, rear seat bench, 9 inner door cards special design version
shell quilting with orange piping
surcharge for special quilting
surcharge for vented seats
surcharge for rear headrests
surcharge fro front armrest
set of sunvisors in leather
dashboard upper section in leather
dashboard lower section in leather
middle console in leather
seat back cover of front seats in leather
lover seat cover for front seats in leather
4 door panels with storage boxes in leather
Contact us for more details and your personal offer
Mercedes-Benz G63 AMG BRABUS-Wunschumbau
Das in der Anzeige abgebildetes Fahrzeug dient lediglich als Beispiel zur Illustrationszwecken
Fahrzeug wird auf ausdrücklichem Kundenwunsch bestellt und vorgehalten
---
Worldwide Export Possible
---
Ansprechpartner:
Ilya Rivkin
Tel: +4942167314348
Mobil: +4917660800650 (WhatsApp)
Danila Selivanov
Tel: +4942167314348
Mobil: +49 175 7035774 (WhatsApp)
Johannes Daub
Tel: + 4942167314348
Mobil: +4915110223559 (WhatsApp)
---
✓ Lieferung weltweit möglich
✓ Finanzierung durch unsere Partnerbanken möglich
---
Besichtigung nur nach vorheriger Absprache
Bilder dienen nur zur Illustration
Irrtümer und Zwischenverkauf vorbehalten
Alle Angaben ohne Gewähr
You are interested in this or a similar vehicle (different options, color, upholstery, etc.)?
We're here to help:
Eugen Kreis
English, German & Russian
Ilya Rivkin
English, German & Russian
Konstantin Hollmann
English, German & Russian